​Fact-Checking the New York Times​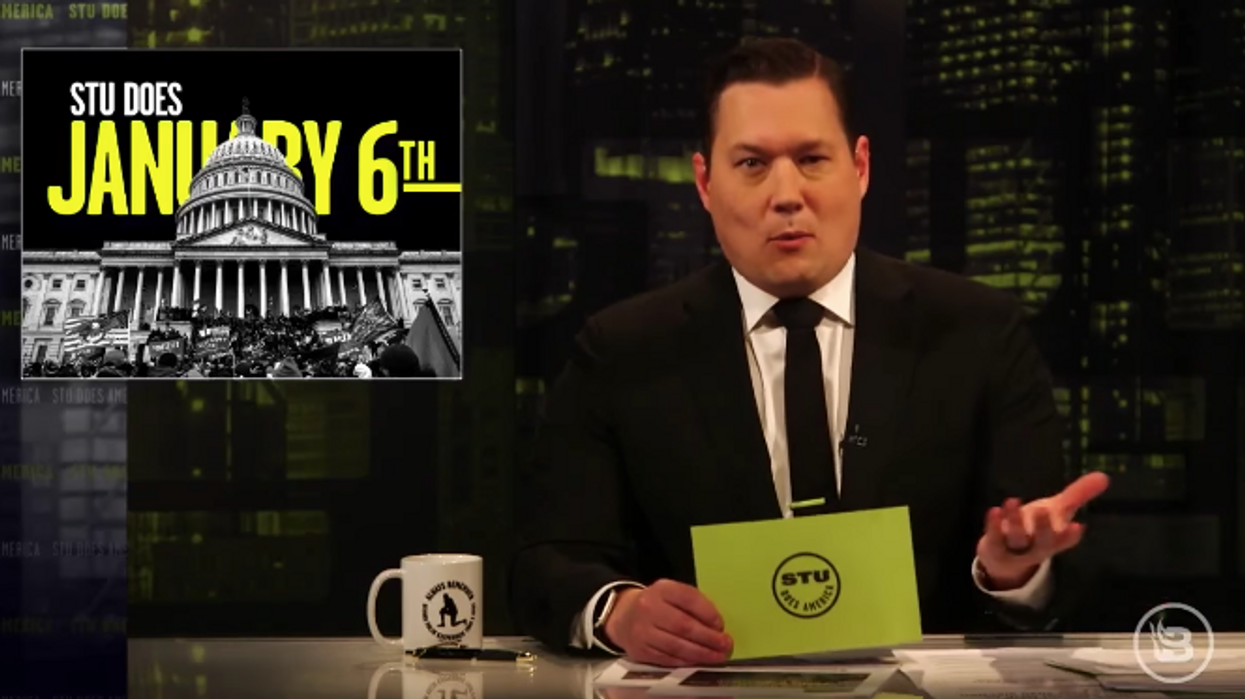 ---
The New York Times made an effort to paint conservative radio host Glenn Beck as the face of the Jan. 6 "insurrection." But BlazeTV's Stu Burguiere has evidence to the contrary, which he presented on Friday's episode of "Stu Does America."
Stu explained how disconnected the NYT article appears to anyone willing to look back at Beck's record in this clip. For example, Beck is on record having encouraged people who planned to attend the Jan. 6 rally to channel their Martin Luther King. Beck also asserted that conservatives fight with wisdom, not violence.
"I know people who are going to Washington. I know people who are passionate about what is happening in our country. But I don't know any of them who want to start a war … that is just not who we have ever been," Beck said. Beck later added that we have a right to petition the government. We don't have the right to destroy the Capitol.
"Maybe they [New York Times] should know what the hell they are talking about before they write the article," Stu suggested.
If you want to see Stu destroy the NYT's claim about Glenn, Watch the clip. Can't watch? Download the podcast here.
Want more from Stu?
To enjoy more of Stu's lethal wit, wisdom, and mockery, subscribe to BlazeTV — the largest multi-platform network of voices who love America, defend the Constitution and live the American dream.